CARDIATEAM webinar for imaging
With the aim to instruct the teams of the clinical centers who will participate to the CARDIATEAM study, a webinar had been organised at the end of November 2019.
Prof Genevieve DERUMEAUX (Inserm), Prof. Javier BERMEJO (CIBER) , Prof Alban REDHEUIL (APHP) and Prof. Jan D'HOOGE (KU Leuven) gave lectures on the different imaging aspects of the study.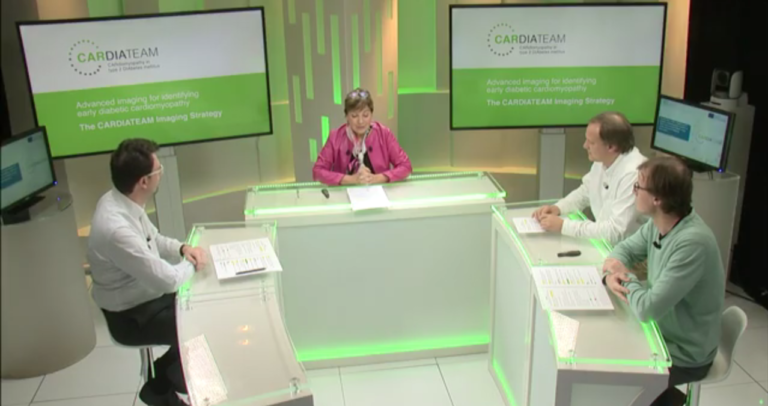 Next consortium meeting: 2-3 April 2020!
We're glad to announce you that our next Consortium meeting is planned for the 2nd and 3rd of April 2020, hosted by CIBER in Madrid!
One year after our kick-off meeting, we will discuss about the latest advances of the project and get ready for the next steps of our research.
CARDIATEAM Kick-off Meeting, March 2019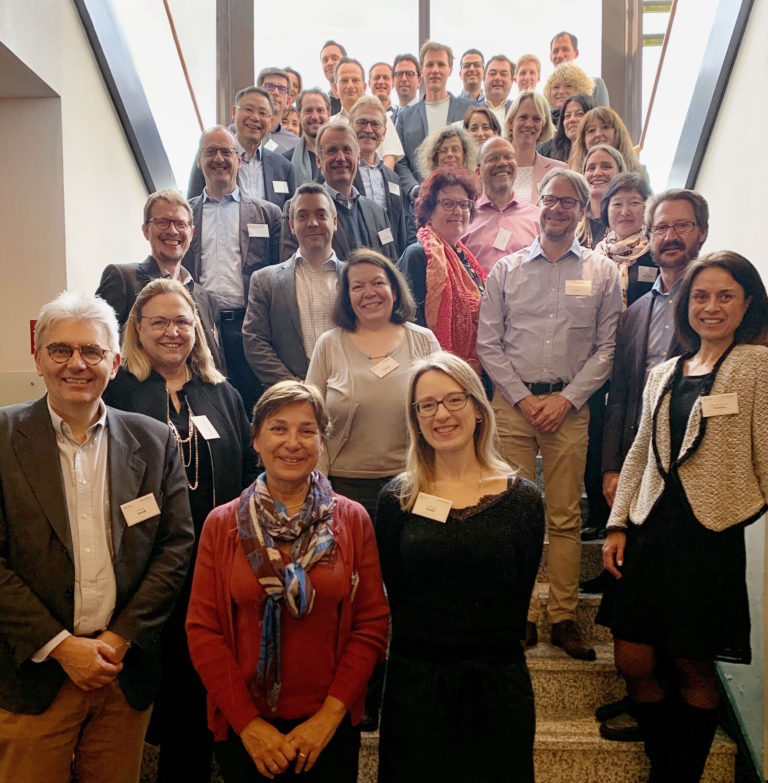 The first CARDIATEAM project meeting took place in March 2019!
This first gathering was an important and exciting milestone: the beginning of our innovative project about diabetic cardiomyopathy.
All the members of our consortium are eager to collaborate and work on an innovative approach to assess whether Type 2 Diabetes has an influence on the development of diabetic cardiomyopathy and if it is unique and distinct from the other types of heart failure.
This project has received funding from the European Union's Horizon 2020 research and innovation programme under grant agreement No 821508. 
See more on Cordis portal. 
The contents of this website and the view expressed in the news and publications are the sole responsibility of the authors and under no circumstances can be regarded as reflecting the position of the European Union.
Read our privacy policy and legal notice.